If you've been dreaming of a window makeover that perfectly captures the essence of your home, look no further. Dive into our stunning collection of window blinds, shutters and shades. Whether you're after timeless elegance or cutting-edge innovation, we've got you covered.
Custom Window Treatments
for Your Hawaii Home
Our window blinds come in various materials and styles, each promising to transform your living or commercial spaces into a paradise of comfort and aesthetic appeal.
Whether you're in the market for solar shades to protect against UV rays, plush window shades or sophisticated motorized shades to complement your interiors, we have the installation to suit!
From rustic to contemporary, our shutters are perfect for adding that classic touch to your windows. These shutters are designed to be durable, efficient and aesthetically pleasing.
Our Trusted Manufacturers
At our window treatment company, we've carefully curated our product offerings to feature only
the best in the industry. We work with the following top manufacturers:
Hunter Douglas
As an industry leader known for its innovation, attention to detail and superior quality, Hunter Douglas provides a variety of window shades, including solar and motorized shades.
Its exclusive line of plantation shutters, named Palm Beach, is ideal for Hawaii's unique climate — no warping or swelling due to moisture and a fade-resistant guarantee.
Also, its invisible tilt feature eliminates any obstructions, making cleaning a breeze.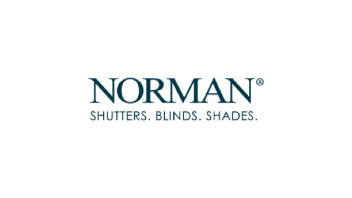 Norman Window Fashions
If you're interested in plantation shutters, Norman Window Fashions offers an incredible array of choices.
Recognized globally in shutter manufacturing, its products perfectly fit unique window framings and specialty-shaped windows.
Its shutters come with waterproof options, stainless steel hinges and custom painting availability — ideal for Hawaii weather. The invisible tilt feature is a bonus here as well.
Hartmann and Forbes
The ultimate in luxury, Hartmann&Forbes handcrafts the most diverse collection of natural window coverings available in today's marketplace. Using sustainable natural fibers and weaving by hand to customers' size specifications, Hartmann&Forbes delivers a truly bespoke product in seamless widths up to 180 inches.
They are proud to share this age-old tradition, helping designers and homeowners create a sense of sanctuary rooted in natural design.
A Finishing Touch to Perfect Spaces
Our dedication to quality, design and customer satisfaction lies in every detail of our products.
Dive deep into our curated collection, designed to enhance the beauty and function of your spaces. With Paradise Window Coverings, you're not just choosing a treatment for your windows; you're opting for a refined lifestyle. Ready to witness the transformation?
Your windows deserve the best and we're here to provide it.